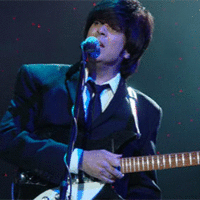 Don Bellezzo
As the founder of Yesterday and a devoted musician, Don's tuneful expertise and brilliant vocals create an undeniably striking stage presence enhanced by perfect mannerisms, wit, and stunning visual appearance. His sparkling tribute brings back cherished memories of the unique John Lennon. Once you hear "Revolution" and "Twist and Shout", you can't "Help" but "Imagine" you have relived the real legend on stage.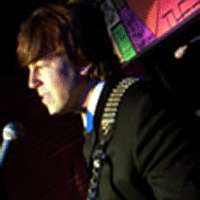 Bob Graham
Bob Graham portrays John Lennon with uncanny accuracy. Bob, a polished "Beatle" performer, and skilled musician has perfected his tribute to John Lennon, and has travelled the country extensively portraying the "intelligent" Beatle.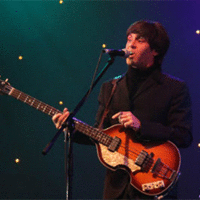 Frank Mendonca
Frank is a natural when it comes to portraying Paul McCartney. Fron the "Cavern" era to "Let it Be", he has clearly redefined and perfected the role of "the cute one". From Las Vegas, Frank's sharp attention to detail wows audiences night after night, and always leaves them wanting more.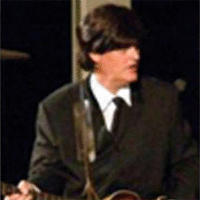 Rich Fazzi
A San Jose, California native, Rich personifies Paul McCartney. A musician from the age of 12, this multi-talented artist transports his audience to a more carefree magical era with his mannerisms, voice, and look. You will be amazed with his depiction of McCartney.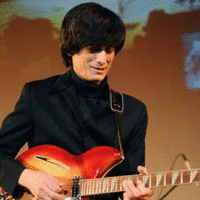 Monte Mann
A native of Austin, Texas, Monte's affiliation with Yesterday has been over the span of 15 years. A brilliant lead guitarist, his portrayal of George Harrison is stunningly accurate. With striking stage presence and visual appearance, his portrayal is magical.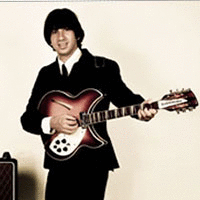 Danny Leavitt
With his trusty Gretsch guitar, Danny has played for crowds all over the world from Los Angeles to Liverpool. Aside from his note-for-note guitar playing, he prides himself in capturing George's very being — from his scouser vocal inflection, to his foot tapping, to the famous "George dance" as seen in A Hard Days Night.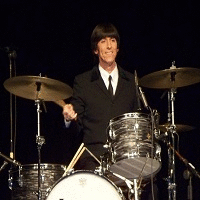 Joe Bologna
Born and raised in Michigan, Joe has performed on Broadway thus earning his nickname "Broadway Joe." His stunning look as Ringo coupled with excellent drumming skills and Ringo's unique vocal style makes Joe stand out as the happy go lucky one.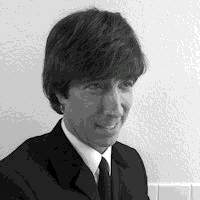 Tony Felicetta
Hailing from Las Vegas, Nevada, Tony has starred in numerous musical revues throughout his extensive career. He portrays the fun-filled, light-hearted Ringo Starr with astonishing style, along with a glittering personality that shines through in Beatle favorites like "Yellow Submarine".
Yesterday – Beatles Tribute Website