Stargazers is Proud to present: Writers Round! Join four artists on a storytelling journey as they take turns sharing their music.
Starring: Sean Anglum, Cindy Greene, Craig Walter and John Hooton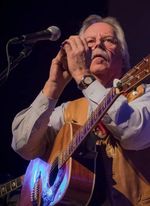 Sean Anglum has had his songs performed and recorded by a variety of artists in genres from Country and Folk to Rock'n'Roll. Anglum nearly grabbed the hit song 'golden ring' when his song "Café Light" was optioned for the Nitty Gritty Dirt Band. Along with his catalogue of songs, Anglum recently brought his talents of lyricism, harmony and arrangement to Anglum Mock & Greene (aka AMG), a powerhouse trio with songwriters and performers Cindy Wheeler Greene and Lewis Mock. That trio produced a Nashville-recorded CD release, "One Day Closer." The Covid downtime experienced by the world has allowed Sean to explore new roads in songwriting….roads he'll travel down in his current show.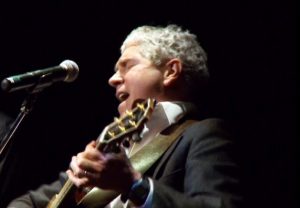 Craig Walter has performed throughout the United States and is a familiar presence in Colorado Springs venues.  He is a singer, song writer and performer who has four records and CDs to his credit.   'First Stop', 'Still Learnin' How To Fly', 'Driftwood Fires' and his most recent release "Last Chance Café" are collections of Craig's original songs.  He has done a number of shows with an eight piece band at the Pikes Peak Center, the Memorial Park 4th of July Celebration and Stargazers. He most recently shared the stage with K.J. Braithwaite at Stargazers this past June.  His material is available on Pandora, Amazon, iTunes, YouTube, Vimeo, Dweezer, Jango Radio and Spotify.
Cindy Greene was a founding member of the iconic Colorado Springs band Fall River Road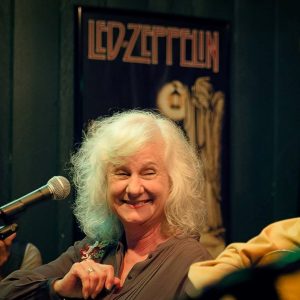 through the 1970s. In the early 80s she left for Muscle Shoals AL, where she learned her way around a studio singing publishing demos and session background vocals, and learning the craft of songwriting from great writers. She spent time singing backup for country legend Tammy Wynette and ended up in Nashville, where she worked for a number of publishing companies and had songs recorded by a variety of artists, including Lari White with her song "Now I Know," which was a hit single and was played on the radio more than a million times. Cindy was also a winner of the prestigious Kerrville Folk Festival New Folk songwriting competition. Cindy has moved back home to Colorado Springs and is again working with the musicians who have remained her friends and collaborators since her first days in this business.
John Hooton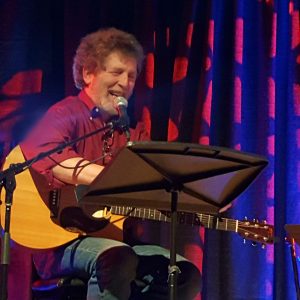 John Hooton co-owns Stargazers Theatre with his wife, Cindy. He has been writing music for over
50 years and has a folk-rock style. Influenced by Bob Dylan, John Prine and Cat Stevens to name a few, he will be playing the acoustic guitar and singing. John rarely performs and has done so less than a dozen times in the past 14 years. He has a passion for the singer/songwriter process, and loves being a part of this event. He says, "I am inspired and encouraged by the numerous artists who have blessed the Stargazers stage over the years."